Delicate tree - Myrra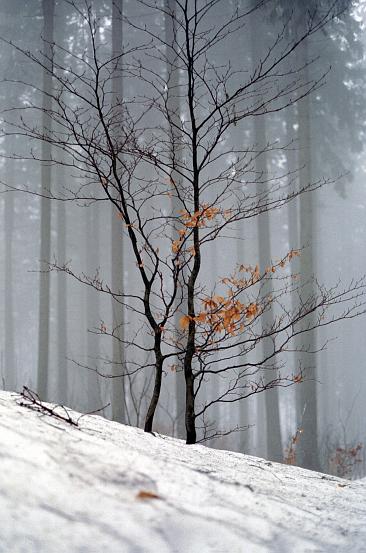 So far the best one... I'm getting used to G1.
| | |
| --- | --- |
| Camera: | |
| Lens: | |
| Film: | |
| Exposure: | |
| Flash: | |
| Support: | |
| Filter: | |
| Adjustment: | |
| Posted: | 25-Mar-2001 |
Rating: 7.71 (14 ratings)
---
Comments
Very Nice Mirek, I notice you like a low perspective in many of your shots, where the foreground is visible in most shots. What lens did you use here? I'm guessing the 90 due to the out of focus foreground, but maybe the 45. Give us some technical details if you get a chance on all the pictures. Great shots, I'm inspired that you take great shots in the winter. I get lazy that time of year and think there is nothing good to shoot. You certainly prove me wrong! jon
jon beck
25-Mar-2001 at 14:12
---
Good work!
Very good work, in term of composition and the overall mood. Did you bracket this shot? I wonder a 1/3 or 1/2 stop more exposure will have a little bit different mood.
Toby Chiu
26-Mar-2001 at 00:42
---
Technical background is simple...
...since I use 45 all the time (amazing lens!). Films are Kodak Supra, and this snap is slightly overexposed due to the white mist (about 1 stop?). Yes, other exposure setting would give different color feel, but in GIMP color shift do much much more. And yes, great snap could be taken anywhere except places without light at all. Even including winter days.
Myrra
26-Mar-2001 at 12:40
---