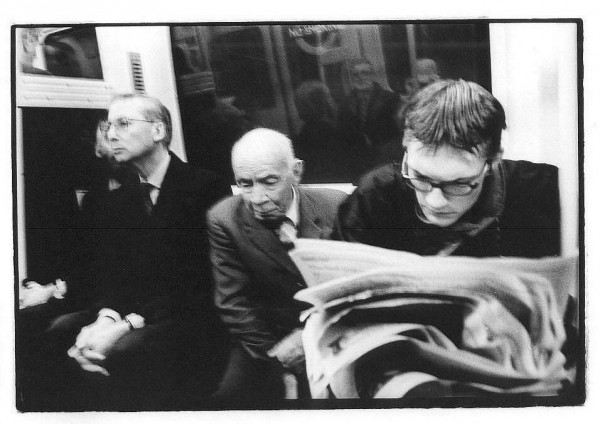 | | |
| --- | --- |
| Camera: | G1 |
| Lens: | 35 |
| Film: | TRI X |
| Exposure: | |
| Flash: | |
| Support: | |
| Filter: | |
| Adjustment: | |
| Posted: | 14-Mar-2002 |
Rating: 8.43 (7 ratings)
---
Comments
HCB?
Reminds me of Henri Cartier-Bresson. I like the way you captured this "private" mood in such a public place. Nice work.
Karl Winkler
14-Mar-2002 at 18:41
---
Nice reflection
in the background glass. Reminds me a bit of some of Robert Frank's work.
Bruce McKinney
14-Mar-2002 at 19:46
---
Angled
Leonard the hand development and printing of the tri-X shows here; did you use the "Leits Focomat ?" The choice of lens was perfect, too.
Jerome Belthrop
14-Mar-2002 at 22:03
---