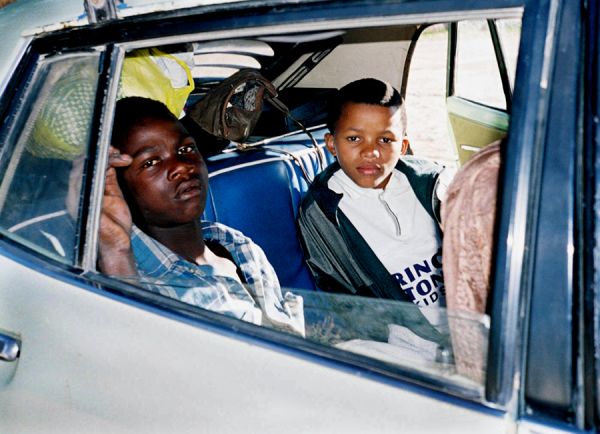 EASTERN CAPE , SOUTH AFRICA
| | |
| --- | --- |
| Camera: | Contax G1 |
| Lens: | Carl Zeiss Planar 35mm f/2 |
| Film: | FUJI |
| Exposure: | |
| Flash: | |
| Support: | |
| Filter: | |
| Adjustment: | |
| Posted: | 25-Aug-2003 |
Rating: 8.50 (4 ratings)
---
Comments
Terrific expressions, atmosphere
This feels a little unkempt, but I think that contributes to the charm of this image. Such good expressions from the boys...I really like the contrast between the boy closer to the open door (neater, nicer light, more positive expression) and the boy closer to the viewer, who has a more pensive look. This feels very *real* in a way that many portraits (mine included) do not.
Robert Mirani
27-Aug-2003 at 06:26
---
small additional note...
Some might kvetch about the crop, but I like the inclusion of the entire window in this image...however, i admit I might crop the little bit of door handle on the lower left, which is slightly distracting.
Robert Mirani
27-Aug-2003 at 06:38
---